About us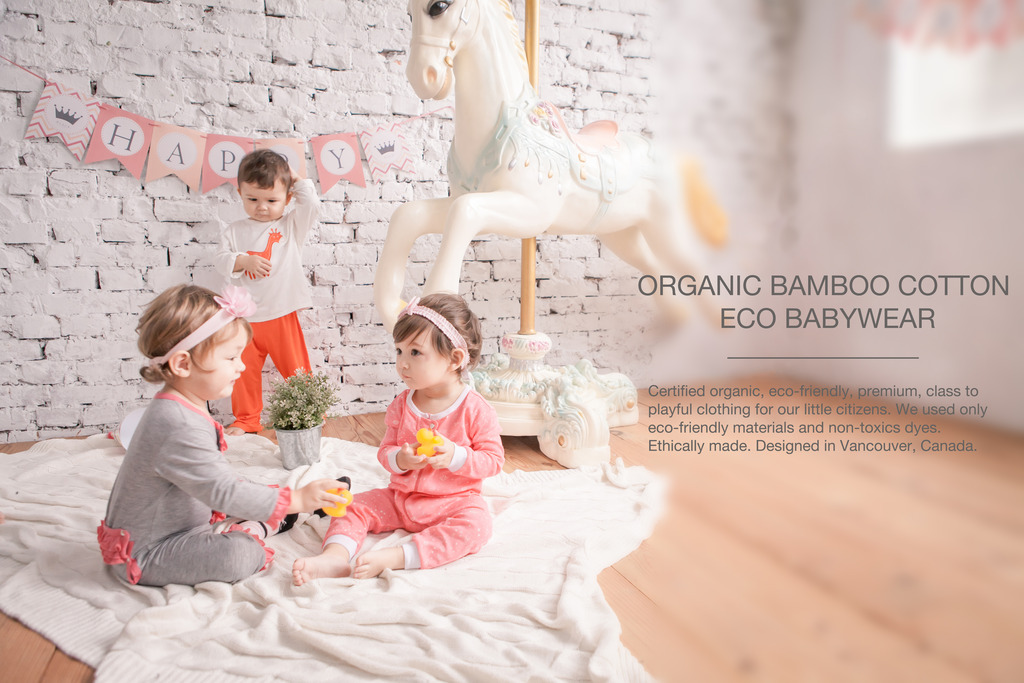 EarthBabyOutfitters ® is a registered organic & eco-friendly clothing brand based out of Vancouver Canada. With eco-conscious parents in mind EBO was created by fashion designer & industry consultant Sharon Thomson . After working for 20 years in the fashion industry, for some of the worlds most recognized brands and labels , a new addition to our family, (Jaxon) inspired us to pour our energy and creativeness into a new playful, cute, organic and eco-friendly apparel and accessory line. Our branding and commitment to social responsibilities are reflected in all of our products and mission statement.
"to provide quality, cute, and eco-friendly apparel and accessories while being socially and ecologically responsible"
Using only GOTS ,USDA and/or Oeko Tek100 certified organic fabrics and accessories ensures  only the best products are used. These are the world's leading testing and regulating organizations, that follow only the strictest guidelines and requirements for certification. As members of the Canadian Organic Association, EBO is always looking to improve and educate ourselves and our customers about the many benefits of Organic products.
please see our FAQ page for more information on Earth Baby Outfitter's and the many benefits of bamboo and organic cotton
We believe in our brand, our employees, our customers, and our family and hope you will find this reflected in the Earth Baby Outfitters line.
Thank you
Sharon and Brian Thomson
Earth Baby Outfitters